One of the biggest misconceptions in business today is the concept that "I own a business, so I should have a presence on the web." Not every company can use the web to help grow its business.
Atlanta Web Company will help you determine if being on the web is right for you. And if not, we won't be afraid to tell you. Our services include site design, graphic design, custom scripting and general consulting to enhance existing web sites.
Call today for pricing and availability.
Web sites designed by Atlanta Web Company are tested to look and perform correctly in any browser.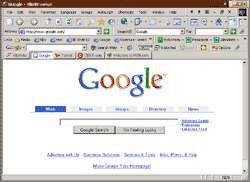 ---